Our program covers everything from sustainable finance, organisational fiance and the impact of technology. Learn more below.
Claus Aagaard, Global CFO at Mars Inc.
Claus is the Group CFO of one of the largest privately held companies in the world, Mars Incorporated. Claus has extensive experience within F&B, pet food, and veterinary services, and is responsible for over 40$ billion dollars in sales. With his extensive experience, Claus will shine a light over what he thinks 2023 holds for both the economy, the finance function in general, and the CFO role specifically. Claus will come across various subjects including the current economic outlook, ESG, strategy, and much more. What better way to kick off the day!
Our experts will cover: what are the "dos and dont's" for a CFO in M&A, how can you as a CFO secure that M&A is value-adding for the company and what changes can be expected for the CFOs role in M&A going forward?

What should you consider when thinking about centralizing finance within your company? And which functions should be centralized, what are the arguments against centralization, and when might it be a bad idea. Furthermore, what are the best tools for centralizing? E.g. should you build Centers of Intelligence, Shared Service Centers etc.

How do you organize your organization to best allow for successful business partnering, what are the common challenges when trying to establish an effective business partnership, and how do you resolve these, how do you utilize business partnering to optimize performance management and how can you factor in business partnering into your transformation strategy?
In what area of the business do you see the best use case for analytics? E.g. in supply chain, operations, or sales, how can data analytics be used to drive forward commercial growth, and strengthen the value proposition and how do you transform your business to enable a greater use of data analytics?

Which areas of the business are the most crucial to automate, how much does an automated finance function affect overall efficiency in the company and how does it benefit you as a CFO to have an automated finance function?

What are the possibilities of a transformation, and how do you align your goals with the state of your company, how do you structure and fund a digital transformation and what is the best practice for implementing a digital transformation, and how do you make sure that the organization, and its stakeholders are ready for it 
Not many have experienced a career developement as rapid as Kasper's. Being the Group CFO of one of the biggest stock-listed companies in the world, Kasper has gained significant experience within all of the finance subjects. With this in mind, Kasper will share his experiences with moving up the corporate ladder within finance as well how he uses the CFO role to become a strategic partner to the CEO and board. Kasper will include information about the current transformation of ISS.
In what area of the business do you see the best use case for analytics? E.g. in supply chain, operations, or sales, how can data analytics be used to drive forward commercial growth, and strengthen the value proposition and how do you transform your business to enable a greater use of data analytics?

What should be the main digital focus for employees and managers, how do you work together with the CTO/CIO to provide proper upskilling and competencies for your employees and how do you structure an upskilling program in practice, and how extensive should a program be?
Coop was Oracle EPM first mover in Denmark with both Consolidation & Close + Narrative Reporting, lessons learned by using Oracle in an SAP environment, Effective and efficient processes around closing and consolidation and the ability to deliver agile and captivating reports for the board and C-level
1) When developing an ESG strategy, how do you make sure that your goals align with the governance "G-criteria" in ESG?

2) What are the key factors that can make an ESG strategy a good investment?

3) How do you make sure that your ESG efforts fuel growth?
How uncertain times affected your forecasting, what are the benefits of scenario planning and rolling forecasting and how do you address the gap between planned actions, and what is actually being done to eliminate the "knowing-doing gap"
We know what stellar business performance looks like today. What we're really interested in is what it looks like tomorrow. Vice President of Sales & GM Nordic & Eastern Europe, Michael Zink will share the view on the next generation of business performance, including the latest developments in Execution Management and latest Celonis product innovations, and what this means for companies like yours.
Henrik Andersen is the CEO of Vestas, the most sustainable company in the world. Henrik will be giving a keynote speech with the title "Leverage Opportunities In ESG To Secure Future Growth" at the 2022 CFO Insights Europe conference on September 15'th.
The keynote speech will address the following topics: How ESG affects the growth agenda, the energy transition the world is going through and how ESG links to the finance community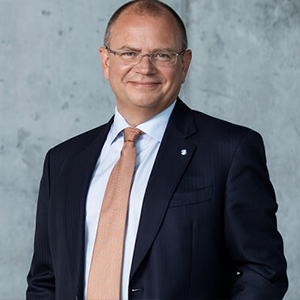 What do you look for in people when hiring, and what competencies are you looking for in candidates? Have the relevant competencies changed, how do you scale an organization while focusing on utilizing digitalization and technology, and not people and how do you create an agile and efficient organization while experiencing rapid growth, and trying to scale as fast as possible

Where is Digitalization going? And where is Compliance and Reporting going? What are the future Global trends?
AI, Quantum Computing, RPA and the Impact on Global compliance and the requirements for Finance Functions will be covered in this Fireside-chat.

How to establish a strategic procurement process, how to utilize technology to increase quality control and governance and how to leverage data to gain better insight in suppliers
Anders Wall is the Group CFO of Denmarks fastest growing greentech scale-up, Greenmobility. Greenmobility has shared electric cars all over big danish cities as well as big cities abroad. Anders will give his view on how to achieve esg objectives through a thorough focus on digitalization of traditional industries.